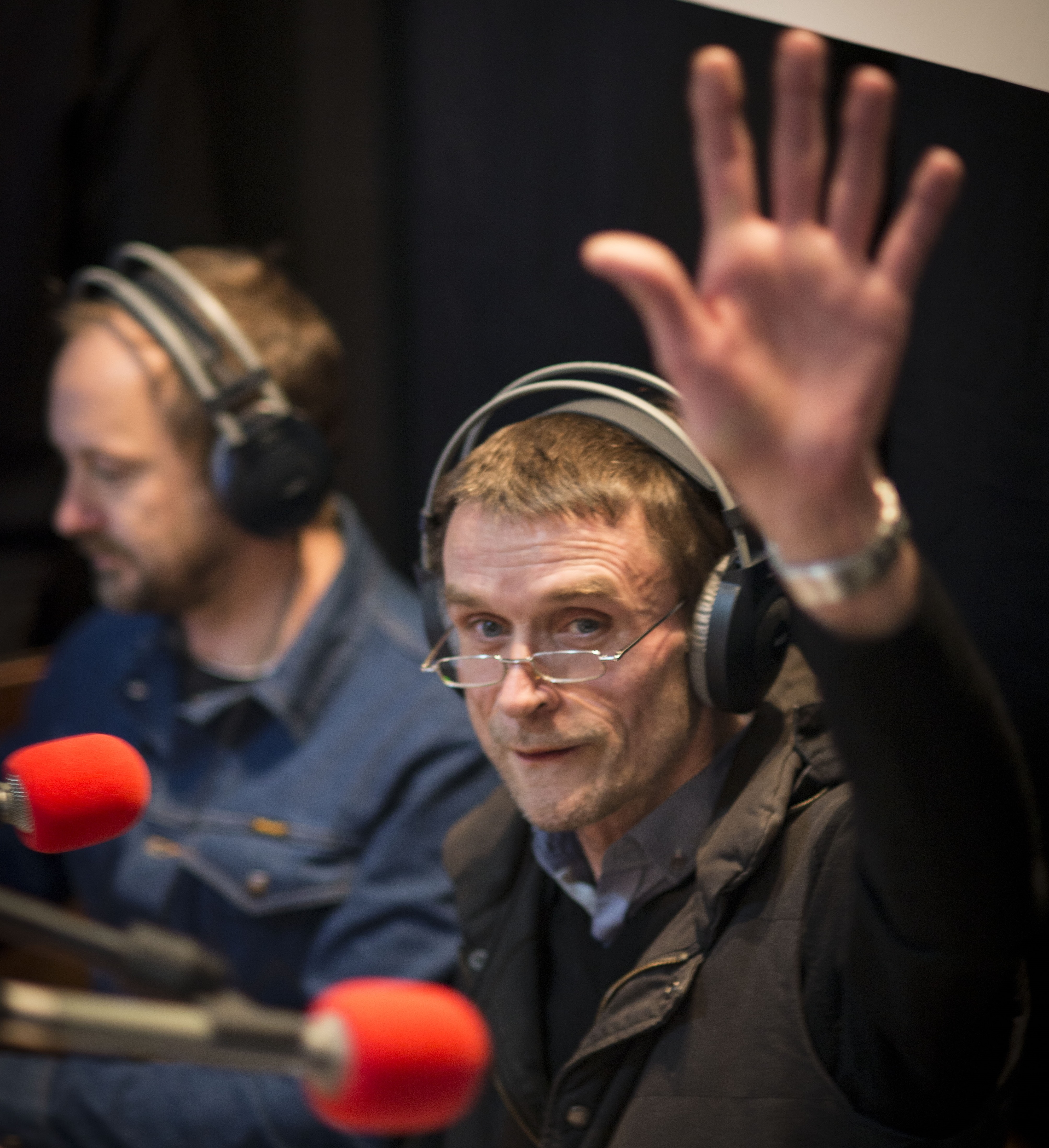 For over 40 years, David Heard volunteered at PBSFM. One of the station's earliest members, 23 year old David (originally from Noradjuha, in the Wimmera) joined the airwaves in 1979 presenting programs including Mainly Acoustic, Acoustic, Folk, Roots and Country programs, Rock'N'Country, Seen and Heard and presented live specials and outside broadcasts such as Festival of Live Music, One C One In Concert and many others.  Considered a champion of live and local music, he nurtured and promoted the arts and artists in the country, folk, singer-song-writer, roots-rock, and alt-country scenes week in, week out. David presented Acid Country since 2001.
A young David Heard grew with the station, to become an established pillar of our community. He won recognition for his volunteer work locally and nationally. David was the recipient of the station's highest honour: the Mick Geyer Award, became bonafide Fitzroyalty with the Yarra Citizen of the Year 2014 (for his service to music) and he received the Community Broadcasting Association of Australia Outstanding Volunteer Achievement award (2013). 
But he wasn't out of reach. It was in the bars, pubs and clubs of Fitzroy and Collingwood where you could find David Heard supporting live music almost every night of the week. David demonstrated the best in what great community radio announcers do: he was totally engaged with the musical community, championing artists from the ground up, whilst supporting established local, national and international artists, which in turn helped develop and promote our rich music scene. 
Listeners, musicians and friends agree that David Heard was a complete gentlemen, and had a wicked sense of humour - even once referring to country music as the 'leper' of the Australian music scene. He was a generous soul, inclusive to a ragtag group of in and outsiders, and above all, a huge music fan. 
David Heard died in September 2021. 
In memory of our friend, we'd like to respectfully pay tribute to David Heard with this series of archived audio of Acid Country circa 2016-2021.  Listen back and hear the unflappable Heardy - in his element, broadcasting live to air from some of his favourite haunts for the Leaps and Bounds music festivals, in studio with the upcoming stars of the country scene, his 40th anniversary program and a touching tribute episode from the music community.
Outside Broadcast from the Tramway Hotel, Fitzroy North, featuring live performances by Sarah Carroll, Rose Zita Falko & Mitch Power and Kate Alexander & Hana Brenecki (first broadcast July 11, 2019)
Listen back
Playlist
Tim Wilson Acid Country | Songs for the Musically Disturbed
Sarah Carroll live performance
Rose Zita Falko & Mitch Power live performance
Kate Alexander & Hana Brenecki live performance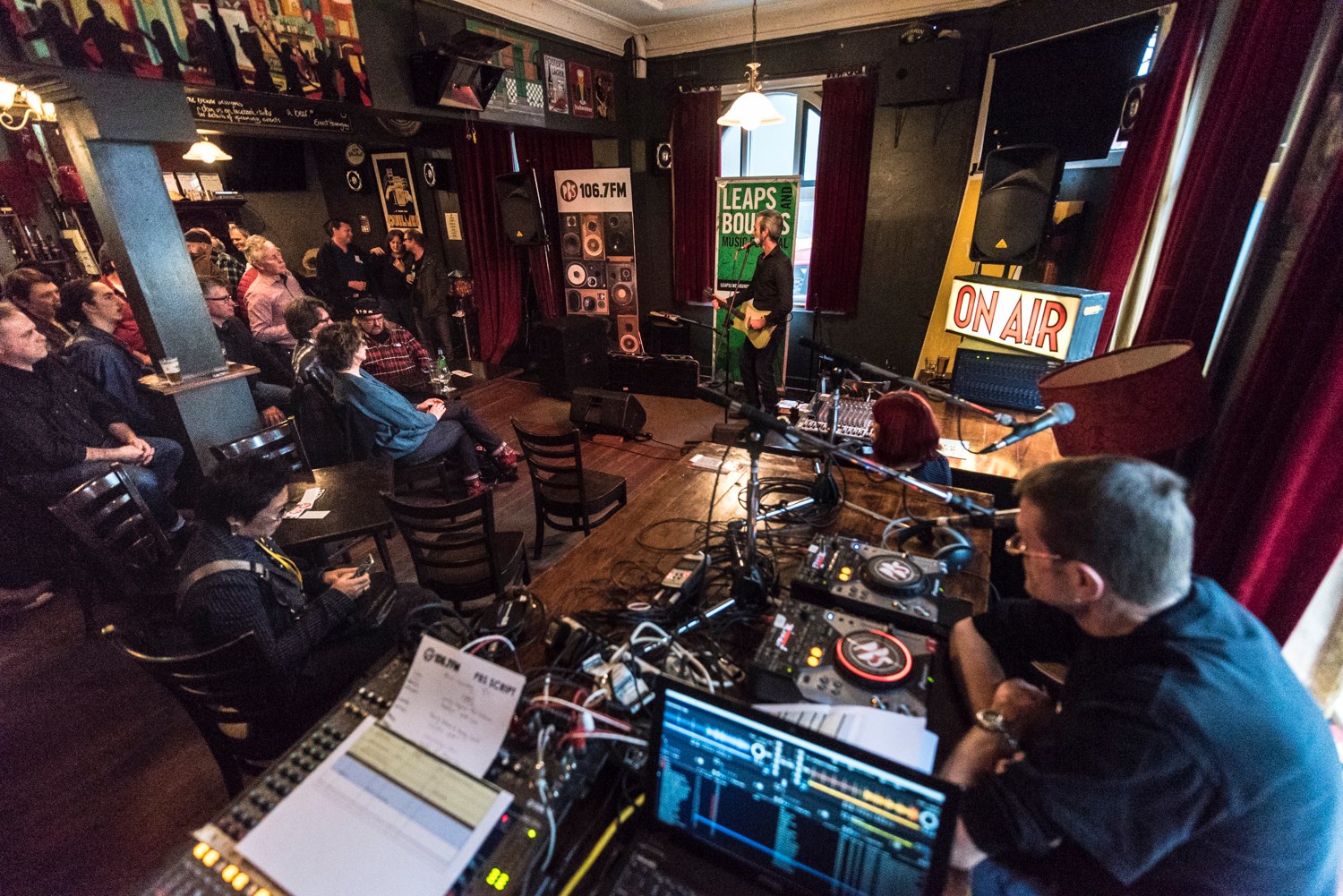 Outside Broadcast from the Rainbow Hotel including live performances by Duncan Philips w/ Paul Jonas & Alics Gate-Eastley, Flora Smith & James Arneman (Smalltown Romance) and Chris Russell (first broadcast July 7, 2016)
Listen back 
Playlist
Duncan Phillips w/ Paul Jonas & Alics Gate-Eastley Live Performance
Bill Chambers I'd Go Home If I Had One | Cold Trail | Whitewater Music
Sturgill Simpson Some Days | High Top Mountain | Loose Music
Robert Ellis Drivin' | Robert Ellis | New West Records
Hayes Carll Love is So Easy | Lovers and Leavers | Highway 87/Thirty Tigers/Cooking Vinyl Australia
Flora Smith & James Arneman (Small Town Romance) Live Performance
Willie Watson James Alley Blues | Folk Singer Vol. 1 | Acony Records
Tim Easton Killing Time | American Fork | Campfire Propaganda
James Thomson Time is Ticking | Cold Moon | Laughing Outlaw Records
Chris Russell Live Performance 
Cash Savage & the Last Drinks Sunday Morning | One of Us | Mistletone Records/Inertia
Ry Cooder Not Even Key West | Blue City (soundtrack) | Warner Bros.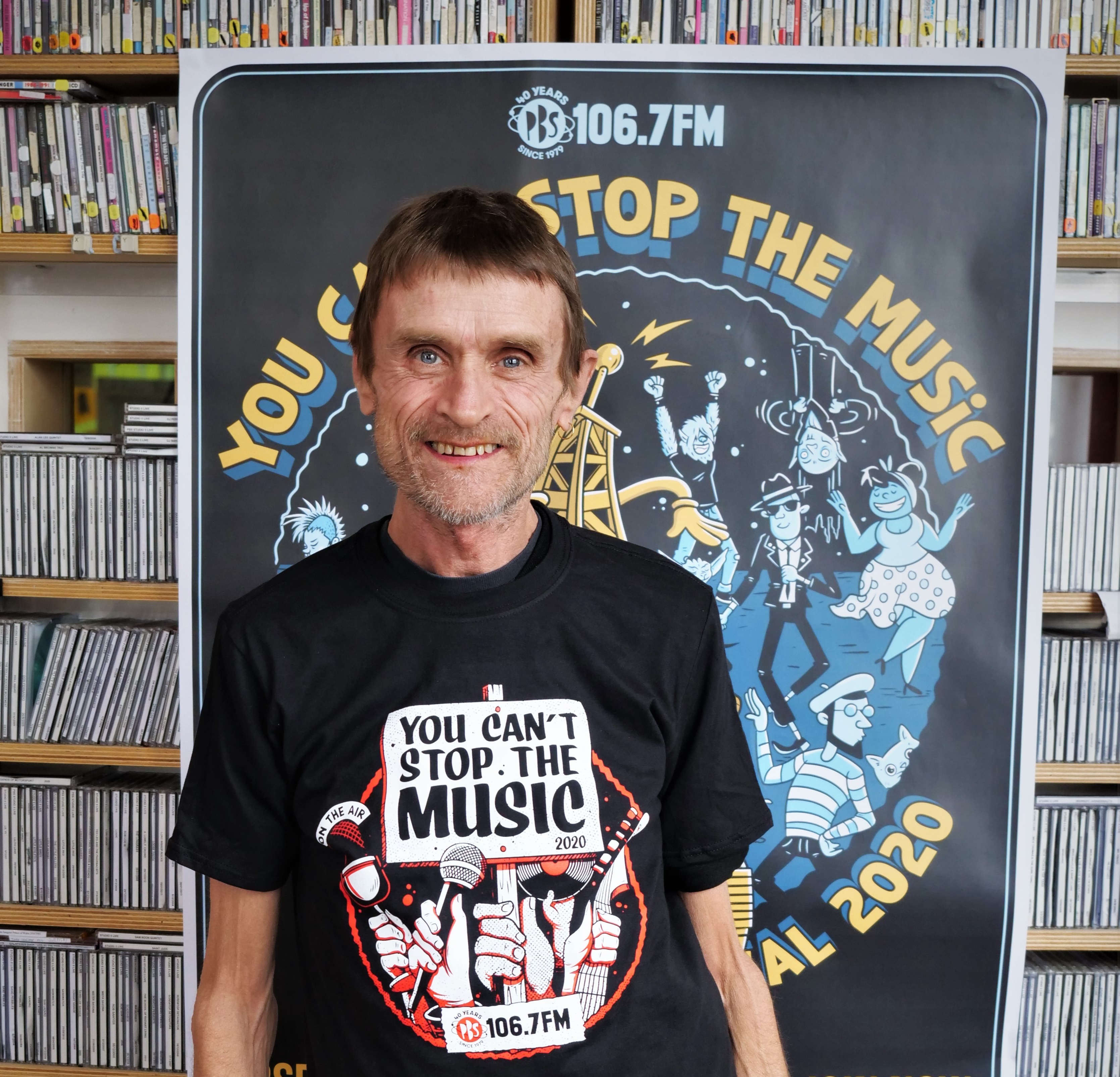 Acid Country 40th Anniversary Special from 2020 Leaps and Bounds Music Festival special edition w/ Tracy McNeil, Lachlan Bryan, James Ellis, Sarah Carroll and Mick Thomas (first broadcast June 18, 2020)
Listen back
Playlist
Tim Wilson Acid Country | Songs for the Musically Disturbed
Ben Mastwyk Devil So Close | Livin' on Gold Street
Kyle Nix If Ruby Ain't Happy | Lightning on the Mountain & Other Short Stories
Tracy McNeil w/ Dan Parsons The Gem | Recorded for Leaps and Bounds Music Festival
Jenny Mitchell Travelling Bones | Wildfires
Heath Cullen Things are Looking Up | Springtime in the Heart
Lachlan Bryan At the Bar (of the Yarra Hotel) | Recorded for Leaps and Bounds Music Festival
Mary Chapin Carpenter Between the Dirt and the Stars | The Dirt and the Stars
Gretchen Peters Leavin' Kentucky | The Night You Wrote that Song: The Songs of Mickey Newbury
James Ellis I Wish that I was Honky Tonkin' | Recorded for Leaps and Bounds Music Festival
Colter Wall Western Swing & Walzes | Western Swing & Waltzes and Other Punchy Songs
Jerry Lee Lewis w/ Keith Richards Sweet Virginia | Mean Old Man
Buddy Miller Freight Train | Buddy Miller's Majestic Silver Strings
Sarah Carroll The Chris Wilson Room | Recorded for Leaps and Bounds Music Festival
Randy Rogers & Wade Bowen This Ain't My Town | Hold My Beer Vol. 2
Ten Gallon Head Trouble | (single)
CJ Stranger Fool's Gold | Hey Stranger
Corb Lund Ride On | Cover Your Tracks
Mick Thomas At the Corner | Recorded for Leaps and Bounds Festival
Mick Thomas' Roving Commission I Heard Sally Singing | See You on the Other Side: A Postcard from April 2020
Jacob Cole The Driver | Nightsville
Ry Cooder Not Even Key West | Blue City (soundtrack)
Acid Country Tribute Show from Melbourne's Music Community. Produced by Lachlan Bryan and Ben Mastwyk (first broadcast October 7, 2021)
Like most of Melbourne's alt-country and roots community, musicians Ben Mastwyk and Lachlan Bryan were devastated when they first learned that David Heard had passed away.  They shared their grief, and their great love for Heardy via social media and very quickly tributes from countless musicians and artists had started to appear across various platforms.  Many of our finest musicians chose to hit their home studios and record songs in tribute to David, and on Acid Country this week Lachlan and Ben will present the very best of those many recordings.  Hear these heartfelt tributes and intimate recordings dedicated to the late, and truly great David Heard.
Listen back
Playlist
Tim Wilson Acid Country | Songs for the Musically Disturbed | Southern Tracks
Suzannah Espie Other Side of the Mountain
Dan Brodie Silver and Gold
Henry Wagons Long Black Veil
Allison Ferrier and Jeff Lang Lost on the River
Matt Walker To Live is to Fly
Duncan Phillips If I Needed You
Katie Bates Be Here in the Morning
Sean McMahon Clay Pigeons
Justin Bernasconi Speed Camera
Small Town Romance Silos
Liz Stringer Angela
Shane Nicholson Thank You and Goodnight
The Weeping Willows Traveling Man
Mick Thomas Round 14 Two Thousand Nine
Rick Hart The Dam that Holds Your Tears
James Ellis Wish that I Was Honky Tonkin
Patrick Wilson & Georgia Delves Silver Wings
Ben Leece Paper Thin
Ironbark Brothers Satisfied Mind
Riley Catherall I Got a Name
Tania Lee Davies Wired
Amarillo Open Sea
Luke Sinclair Still Got Radio
Chris Altmann Who Knows Where
Danny Walsh Gypsy Queen
Sarah Carroll If I Could See the World Through the Eyes of a Child
Tracy McNeil & Dan Parsons The Gem
Rose Zita Falko Wayfaring Stranger
The Alan Ladds That's How I Got to Memphis
Dave Wright Go With Grace
Brooke Russell Do Right Woman
Little Wise (Sophie Klein) Never Been One to Pray
Matt Joe Gow Closing In
Van Walker Ride
Ben Mastwyk and Lachlan Bryan Lovin' Cup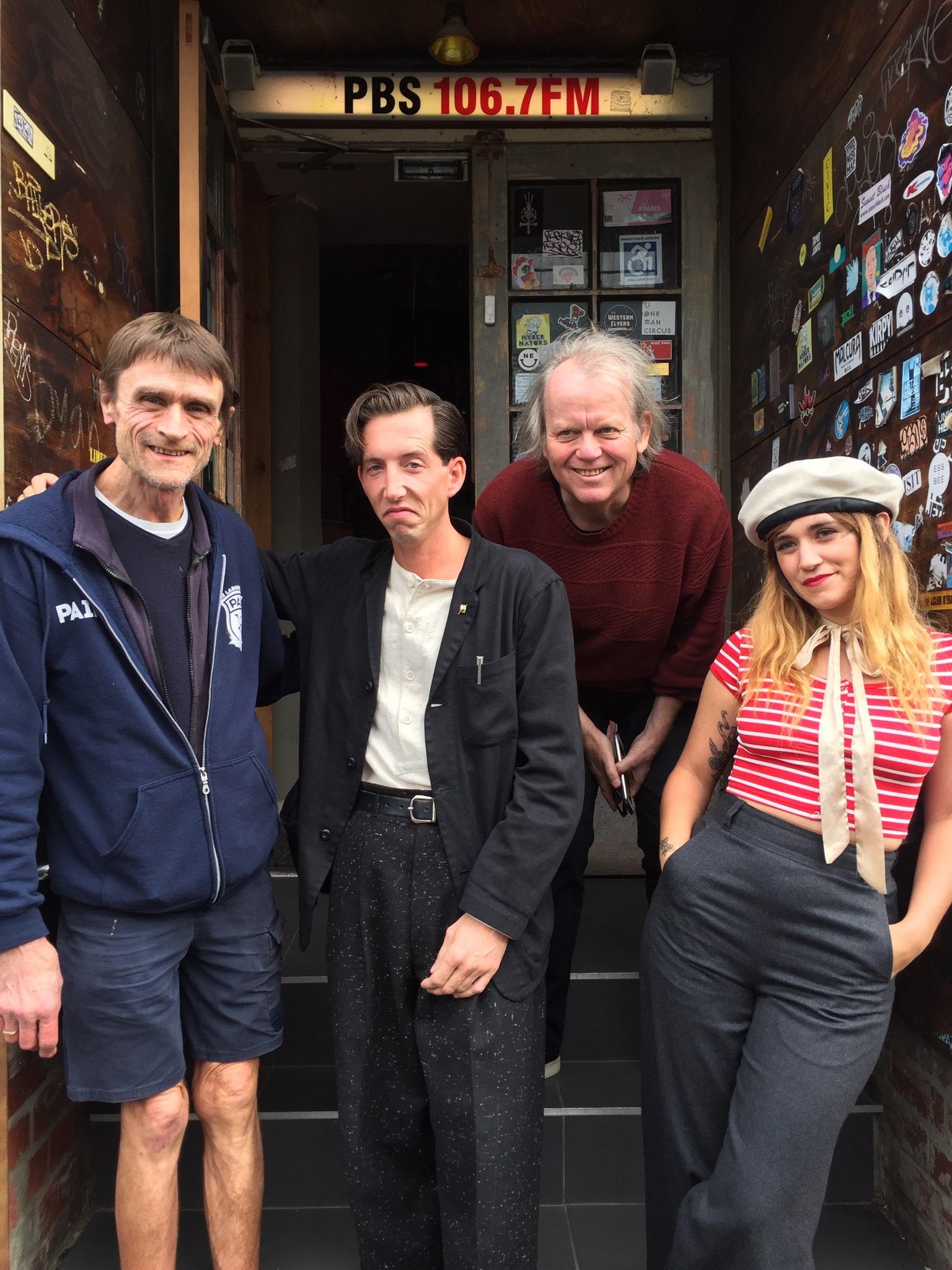 Acid Country Out on the Weekend special, live in Studio 5 (first broadcast October 10, 2019)
Listen back
Playlist
Little Georgia Love & Hate | All the While
Pokey LaFarge Lucky Sometimes | Studio 5 Live
Pokey LaFarge End of My Rope | Studio 5 Live
Sierra Ferrell Why'd Ya Do It | Studio 5 Live
Sierra Ferrell Give it Time | Studio 5 Live
Don Walker Young Girls | Hully Gully
Madeline Leman & the Desert Swells Second Line Baby Blues | Nobody's Fool
The Easy Leaves Highwaymen | The Wheels (EP)
Molly Tuttle Light Came In (Power Went Out) | Studio 5 Live
Molly Tuttle Take the Journey | Studio 5 Live
Dee White Crazy Man | Studio 5 Live
Dee White w/ Molly Tuttle Weary Blues from Waitin' | Studio 5 Live
Sean McMahon Spring | You Will Know When You're There
Tami Neilson Big Boss Mama | Dashville Skyline compilation
Wanita It Wasn't God Who Made Honky Tonk Angels | Swingin' Rockin' Honky Tonkin'
Ruby Boots Infatuation | Studio 5 Live
Ruby Boots Don't Talk About It | Studio 5 Live
Jonny Fritz Are You Thirsty| Studio 5 Live
Jonny Fritz I Love Leaving | Studio 5 Live
Jim Lauderdale You Can't Stop Her | Country Super Hits Vol 1
Joshua Hedley Mr. Jukebox | Mr. Jukebox
Archer Little Photograph | (single)
The Felice Brothers Undress | Undress
Lost Ragas People Funny | This is Not a Dream
Hana & Jessie-Lee's Bad Habits Maryses | Southlands
Little Georgia Annie's Song | All the While
Ry Cooder Not Even Key West | Blue City (soundtrack)
Remembering David Heard