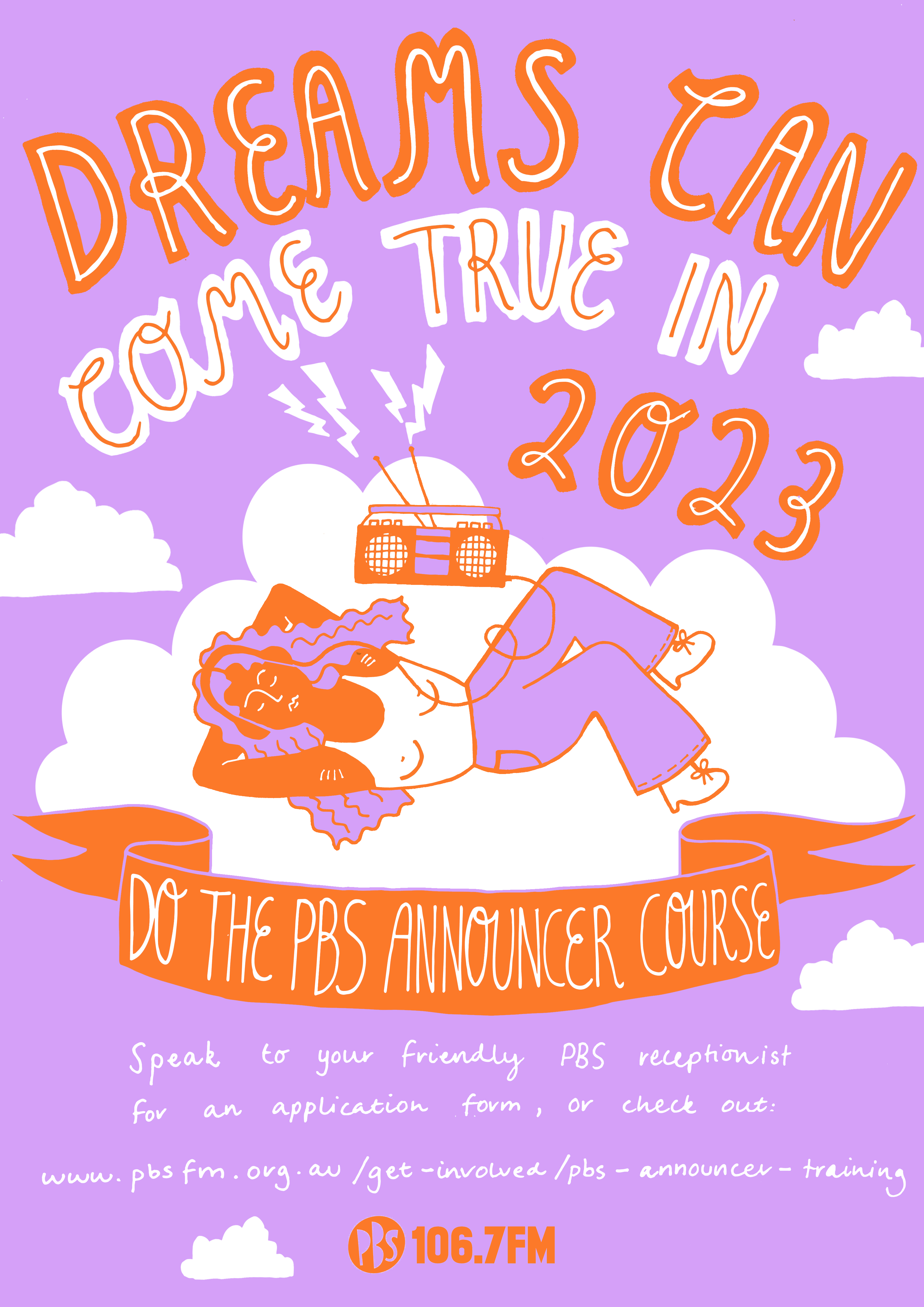 Want to become an Announcer?
Since PBS' first official broadcast in December 1979, from the Prince of Wales St Kilda, PBS has become a Melbourne music institution. We are a specialist music radio station, with a vision to nurture, inspire and champion Melbourne's diverse music community. If you would like to make a music radio program, are a musical fit, or would like to hear PBS progressively expand its sounds and it's your dream to be a volunteer announcer, we encourage you to apply for the PBS announcer course. 
Topics covered include:
1. A background on PBS 106.7FM
2. Introduction to radio /writing for radio
3. Radio voice /presentation
4. Interviewing/broadcast law
5. Planning a program/technical skills
6. Programming on PBS /using the studio
7. Preparation for making a demo
After completing the course, students are encouraged to book studio time during PBS office hours
(Monday to Friday 10am-6pm) to master their new skills, and create a demo to submit to the Program Manager.
Interested in participating in the course?
We run small group training sessions (4 classes over 4 weeks + an independently booked studio practise) at our Collingwood Yards Studios.
2023 Class Dates - Booked Out
2024 Class Dates TBA
If you would like to express your interest in the 2024 dates please email
Course Fees
FULL - PBS MEMBER $310
FULL - PBS NON MEMBER $340 
CONCESSION - PBS MEMBER $210
CONCESSION - PBS NON MEMBER $230
We have limited training opportunities so applications will be reviewed by the Program Manager. We prioritise people who want to make a music-focused radio show as we are a music community radio station.   For further enquiries or an application form please email the announcer course coordinator at .