Platinum Supporters
Agency of Sculpture
Phone: 0437 255 833
5 Back Creek Rd, Yackandandah VIC 3749 
www.agencyofsculpture.com
Civic sculpture, play and architecture. Biophilic principles. Concept - fabrication - installation.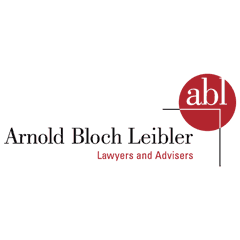 Arnold Bloch Leibler – Lawyers & Advisors
Phone: +61 3 9229 9999
Level 21, 333 Collins Street, Melbourne VIC 3000
www.abl.com.au
Arnold Bloch Leibler is a leading Australian commercial law firm that provides strategic legal and commercial advice to a diverse range of Australian and international corporations. Arnold Bloch Leibler is renowned for advising clients on high-stakes transactions and disputes.
Equality Marketing
VICTORIA OFFICE Suite 35, 240 Plenty Road, Bundoora Melbourne, VIC 3083
Phone: +61 (0)424 508 558
Websites: equalitymarketing.com.au + workandtraveloz.com.au
Equality Marketing is a company that assists charities reach their fundraising targets. We offer different options for people looking for an alternative work experience throughout Australia.
Francis Ruggiero - Accredited Business Law Specialist
Phone: 9646 0344
The Guitar Room
Phone: 0412 325 850
19 Sydney St, Kilmore VIC
www.theguitarroom.com.au
Teaching people to build their own beautiful acoustic guitars since 1993! 
Located in historic Kilmore, 1 hour drive north of Melbourne, The Guitar Room is the perfect place to learn to build your very own acoustic guitar made with Australian tone woods. We also custom build, restore and repair. The Guitar Room - more than just a guitar shop.
Manfax Paints & Signage
Phone: 9419 4166
77 Langridge Street, Collingwood VIC 3066
www.manfaxpaints.com.au
Manfax Paints & Signage is an inner city paint store and sign shop supplying the Melbourne CBD and inner city for over 20 years.