Fri 4 Sep 2020

to

Fri 18 Sep 2020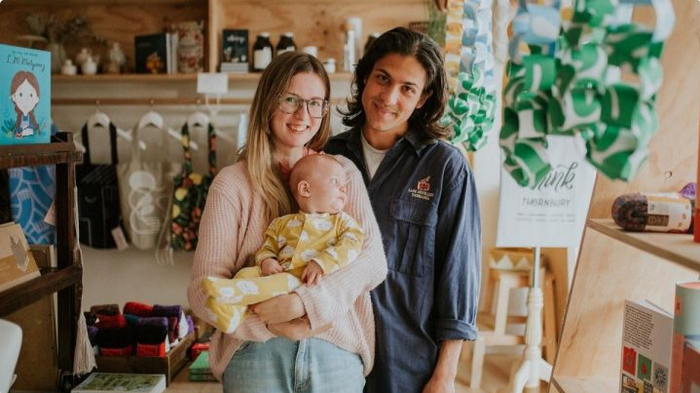 PBS' 2019 Young Elder of Jazz recipient Josh Kelly was recently diagnosed with Hodgkin Lymphoma and needs the community's support throughout the next six months of treatment.
Not only is Josh an exceptional musician - a mainstay of the Melbourne music scene playing saxophone with 30/70 and in his own project JK Group, and through his commissioned piece Displacement as the PBS 2019 Young Elder of Jazz - he's also an amazing partner and father.
PBS' Programming Manager, Owen McKern, worked closely with Josh throughout the Young Elder of Jazz performance as part of the Melbourne International Jazz Festival and said:
"I was completely devastated to learn that saxophonist Josh Kelly has been diagnosed with Hodgkins Lymphoma, a very serious form of cancer.  Josh was the 2019 PBS Young Elder of Jazz and quickly became a part of the PBS family, as did his wife Maggie and young son Remy (now 17-months old).  Josh is a key figure in Melbourne's live music landscape and both he and Maggie are great contributors to our cultural community.  Right now they need our support as Josh undergoes treatment.  I've been lucky enough to see up close Josh's energy, his commitment and his humanity…all qualities that will help him get through the challenges that lie ahead.  I hope PBS listeners will join me in contributing to the Go Fund Me campaign to help Josh, Maggie and Remy at this difficult time."
What should be a happy time in Josh's life, enjoying his new son, loving wife and emerging career as a musician, has sadly become a situation that no one should have to go through.
There are going to be significant costs for Josh and his wife Maggie while Josh is undergoing treatment, including his loss of income, living expenses, childcare and the financial impacts that will come from Maggie having to run their small business alone.
A GoFundMe has been started to support Josh and his family during this difficult time. If you are able to and would like to make a donation, head to the GoFundMe page here.