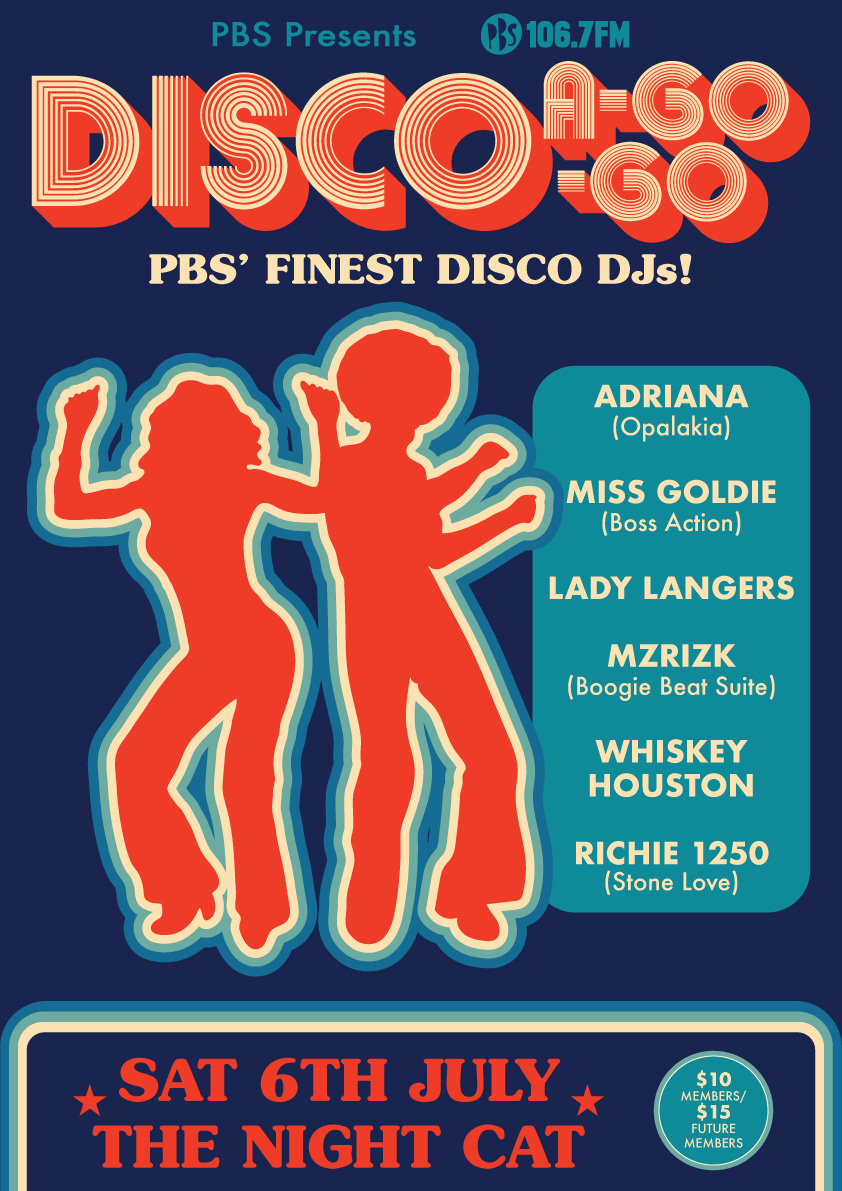 Grab your halter tops and flares and get down to
Disco A Go Go!
That's right, Disco A Go Go is back at Soul A Go Go!

Saturday, July 6 from 9pm to 3am

Join PBS's disco DJs MzRizk (Boogie Beat Suite), Miss Goldie (Boss Action), Adriana (Opalakia) and Richie 1250 (Stone Love) plus Lady Langers and Whiskey Houston.

$10 for PBS members $15 for future members

Disco A Go Go at The Night Cat Saturday 6 July
Join the fb event here!

Proudly presented by PBS.