PBS is proud to present The Breakfast Spread LIVE from Thornbury Picture House, Friday October 27 as part of The Eighty Six.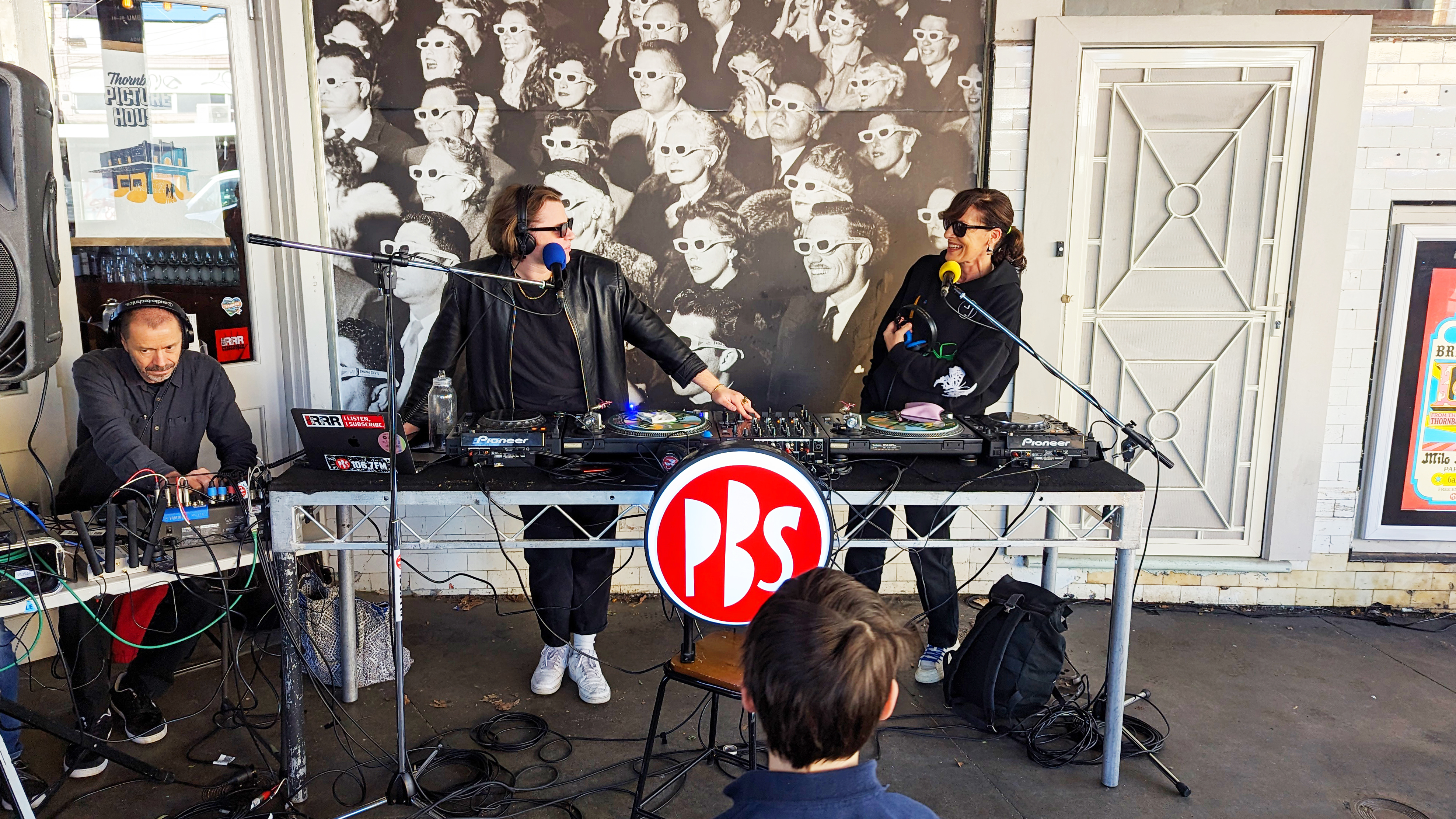 This FREE entry event will see Milo Eastwood getting your weekend started early, as he throws down his iconic Friday mix LIVE from Thornbury Picture House. Happening across the hours of 6 'til 9am, it's the perfect stop for your morning coffee before you roll in to work with a disco sized pep in your step. Swing by, or lock in for the full session. Bonus points for those first light attendees!
Joining Milo for this morning mega party will be icons and legends DJ JNETT, Housewife's Choice DJs, and Larry Quicksticks.
SET TIMES
Milo Eastwood: 6am - 7am (and inbetween sets)
Larry Quicksticks: 7am - 7:25am
Housewife's Choice DJs: 7:45am - 8:10am
DJ JNETT: 8:25am - 8:55am
FIN
Of course, if you can't make it for the in person event, you'll be able to catch all the action from wherever you best enjoy PBS radio. Be that FM, streaming, or on demand. Listen back to kick off your Friday night, or tune in live as you head off on your morning run. However you do it, we support it!
Thornbury Picture House is a fully accesssible venue. For more accessibility and how to get there, head to: https://thornburypicturehouse.com.au/about-us/
PBS acknowledges the true owners of the land that this event takes place on, the Wurundjeri Woi Wurrung People of the Kulin Nation, and we pay our respects to Elders past and present. Sovereignty has never been ceded - this event is taking place on stolen land.