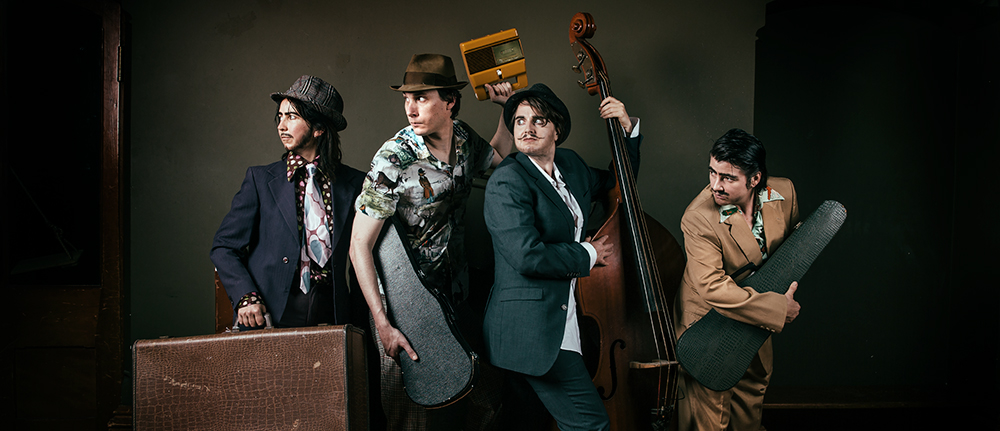 Tune in for Global Village on Sunday July 19 and every week through to Sunday September 20 as Roger airs a very special series. 
Sofia Chapman of Melbourne Romany trio Vardos, has serialised her original play The Top Secret Violin Case, which debuted at La Mama Courthouse as part of Midsumma Festival earlier this year.
The play tells the story of an ambitious violinist in Romania during the dictator Ceausescu's communist regime. It is inspired by the true story of a musician who catches a western spy but instead of a cash reward from the government asks to record an album with the best musicians in Romania.
This absurdist and darkly comic show features the all female band Vardos, playing the roles of the male Romanian musicians in drag. Writer/producer Sofia Chapman and partner Alana Hunt have made 7 trips together to Eastern Europe to study folk music, and this play draws on their experiences as queer people in a conservative and highly religious society, here encapsulated in the gay American character Brad.
Find out more about the mysterious characters from The Top Secret Violin Case here.
So take a journey across oceans with PBS' Global Village on Sundays from 5pm and if you like what you hear, support Vardos by buying their music online.
The serialisation of the play was made possible by the City of Melbourne's COVID-19 Arts Grants.