After nearly 13 years of serving on the board of PBS, almost half of those as chair, Jurgen Schaub has decided to step down from the board. The volunteers, staff and broad PBS community would like to take this opportunity to thank Jurgen for his dedication, commitment and hard work in his role as PBS Chair. We wish him the best in future endeavours.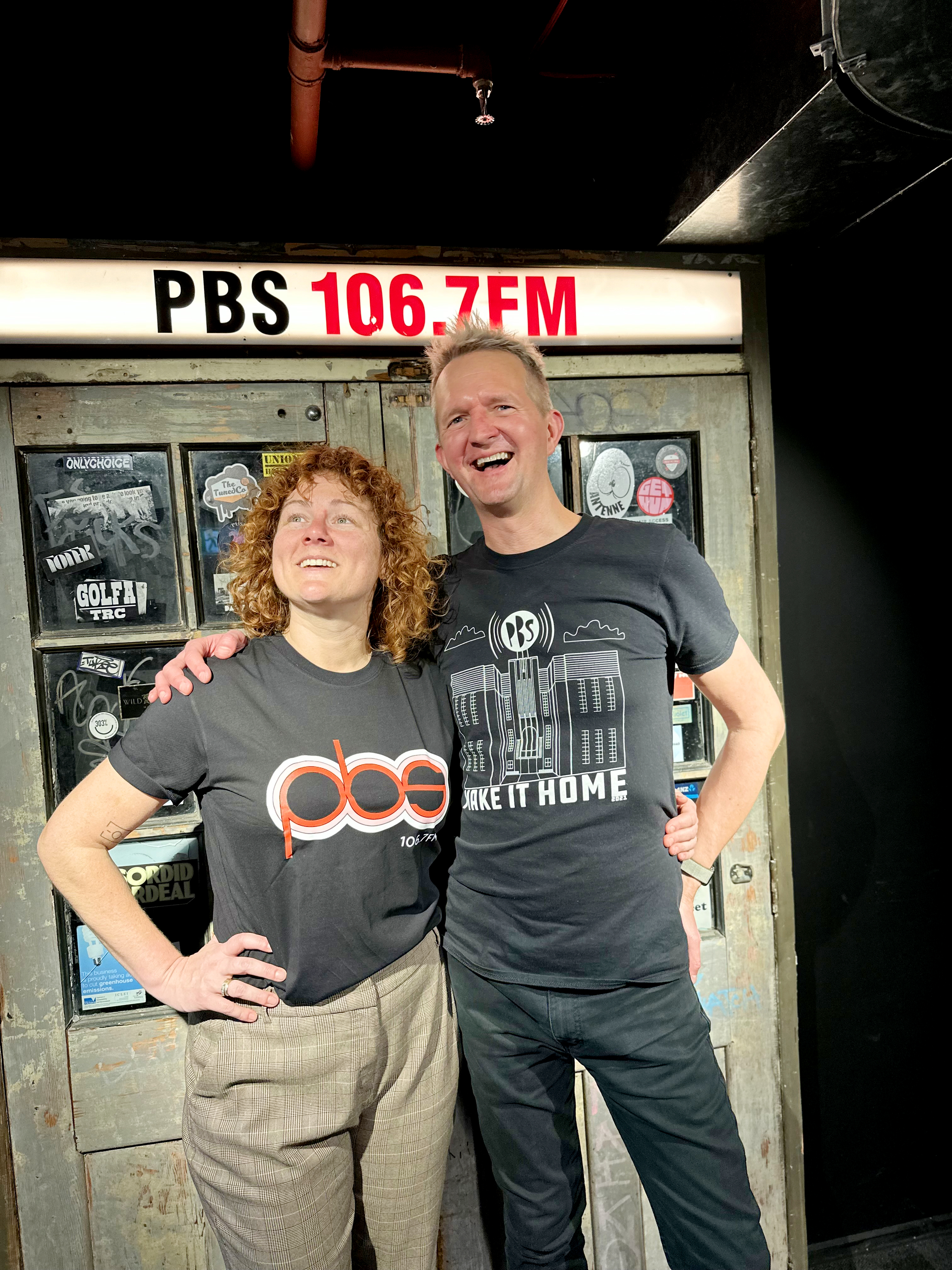 PBS is excited to welcome Lauren O'Dwyer as the new Chair of the PBS Board. Lauren has served as a director of PBS since November 2017, also serving as the Chair of PBS' Program Planning Group for the past 3 years. Lauren's appointment as PBS Chair comes at an exciting time for the station. Now settled in to its forever home at Collingwood Yards, PBS is on the cusp of releasing our new five-year Strategic Plan and Lauren's unique background sees her ideally placed to set PBS up for success in delivering on our future direction. 
Lauren is a proud Yorta Yorta woman, and has spent most of her adult life on Wurundjeri Country. Lauren brings a unique perspective to her work, with extensive experience in senior roles in the public service, tertiary institutions, politics and the arts. Her understanding of the broader systems the arts exists in - as well as the challenges - lends her to be a trusted source of advice and an accomplished leader in the sector.
Lauren is a passionate arts advocate who believes in the power of creativity and the essential contribution of the arts to the common good, whilst also understanding the importance of governance, structure and policy and the realities of the political, social and economic context in which arts organisations and artists exist. 
An adaptable and collaborative leader, Lauren is adept at bringing together and building significant partnerships through stakeholder management and her extensive relationship networks. Lauren has stepped down from her role as Chair of Theatre Works in St Kilda to focus on delivering positive outcomes for PBS and the broader Collingwood Yards community, but if not at PBS, you will probably find her coaching junior footy at Fitzroy Juniors or on the hill at Brunswick Street Oval. 
PBS' new strategic plan sets the tone for the next five years. The plan will be launched over coming weeks.
PBS' Strategic Plan has been developed from workshops and forums with the board, volunteers, staff and key stakeholders in early 2023. The Plan captures the voice, passion and commitment of an engaged and loyal community which wants to ensure the next chapter of PBS celebrates and builds on the successes of the station's 43 year history. 
PBS was conceived as a community, member-based radio station dedicated to music that wasn't heard on other radio stations: a station unimpeded by commercial interests and where the announcers were free to play what they wanted. Over the past forty-three years, PBS has never strayed from this vision. 
Over the decades PBS has expanded the audience for under-represented music, reinvigorated live-music broadcasting and supported countless community and music events. The values that have informed the station's evolution – collective and collaborative – have been at the heart of its achievements. 
Now, it's time to look to the future. The next five years will solidify PBS' place as a cultural institution, and the beating heart of Melbourne's thriving music community, while expanding its reach on multi-media platforms. 
The Plan anticipates a more outwardly focussed organisation which builds a range or partnerships across content production and delivery and the music sector to enable the delivery of the ambitious goals to which we commit. 
Jurgen said: "While I'm sad to be stepping off the board, it's the right time to do this. I'm really proud of our new strategic plan, and really looking forward to standing next to Lauren as we launch the future direction or PBS. I've had the pleasure of serving on the board with Lauren for many years now, and I know she'll be a great chair." 
Lauren said: "One of my earlier memories was being taken to visit a family friend broadcasting from PBS' St Kilda site in the 80s. There's a reason that one has stuck with me. 
It's been an honour serving under Jurgen on the Board, and I thank him for his leadership through a global pandemic, and a station move from Easey Street to Collingwood Yards. I'm excited to be taking on the role of Chair to support Kristen, the PBS staff, broadcasters and volunteers to deliver on our new strategic plan, to continue to celebrate the musicians that give us our content, and to welcome new audiences and partnerships to our fold. My goal is to ensure that PBS respects our strong legacy whilst ensuring future sustainability, providing a much-valued music platform for diverse communities." 
Keep any eye on our About page and Home page for the launch of the new Strategic Plan, coming soon.