Mon 31 Jul 2023

to

Mon 7 Aug 2023
We recently completed our annual fundraiser: Radio Festival 2023. Our announcers gave their all, the listening community and prize donors gave generously, the volunteers behind the scenes gave their time and efforts and everyone did an amazing job. We have many thanks to mention followed by our upcoming vacancies.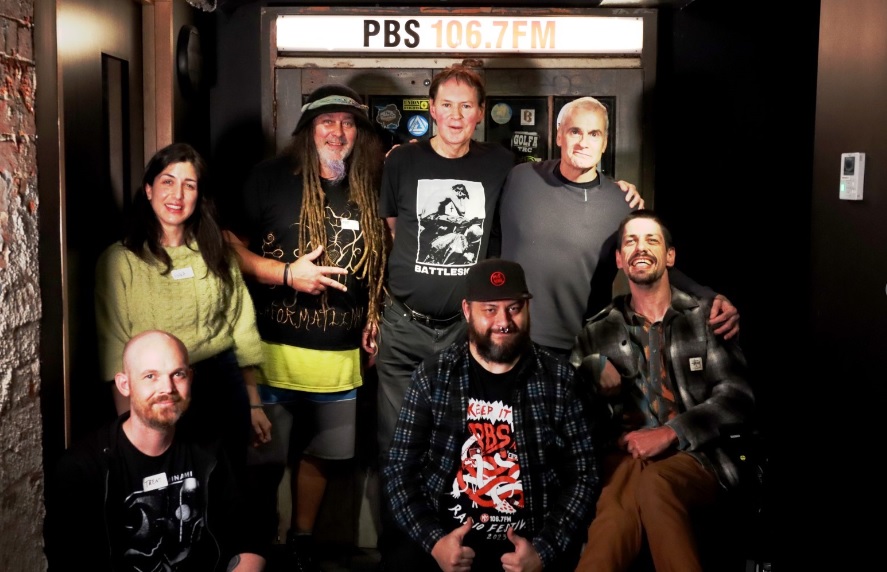 Thanks to membership packers: Anna, Anna, Anya, Ashley, Brent, Brigid, Bronte, Campbell, Catherine, Charlotte, Courtney, Felicity, Gabrielle, Isobel, James, Jane, Jenny, Joanne, Jocelyn, Julia, Julie, Kate, Marie, Martina, Matt, Michael, Naomi, Norm, Neill, Peter, Rachel, Rock, Rodney, Ruby, Sandra, Sophie, Susan, Tanya, Tom, Trent, Varaidzo, and Victoria. Like stats? 49 volunteers, 17 shifts, 201 volunteer hours. Together we prepared and packed 9972 membership-related items during the Radio Festival season. Congratulations to everyone involved on doing a terrific job.
 
Increased demand during Radio Festival meant our front desk team leveled up, so big thanks to Marie, Zak, Gabrielle, Julie, Mackenzie, Jane, Vader, Shambe, Lorraine, Herb, Mickey, Rusty, Keiron, Justin, and Jill.  Welcome, and thanks to Tate, Christel, and Stu for their phone support during Jazz On Saturday. Thanks also to Zara, Jemma, and Fred in the music library.

 
Thanks to the brilliant team who helped deliver a safe and fun Rock A Bye Baby starring Parsnip: Vivienne, Cameron, Duncan, Alysha, Anetta, Leigh, and Alex. Big thanks to Gravity for supplying the coffee.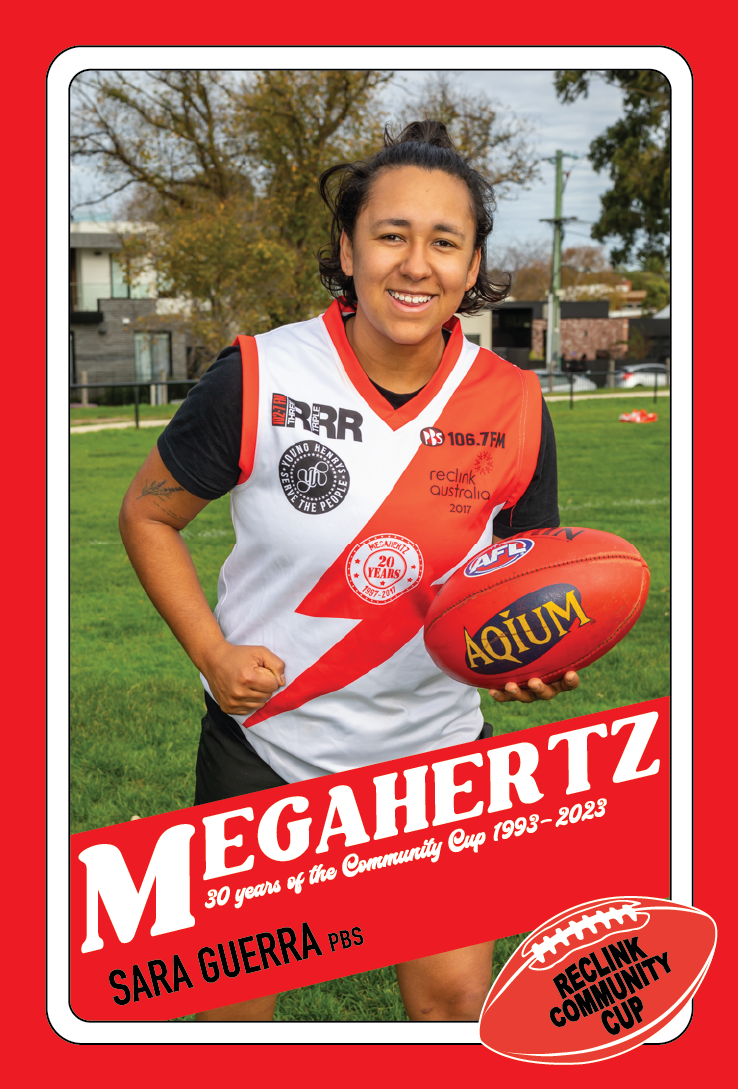 Congrats to our star intern Sara for completing a PBS internship - the first since 2020. Sara's placement encompassed marketing, events, content creation, editing, networking, and representing the Megahertz alongside Sarah, Penne, Simon, Anton, Ryan, Ernie, Henno, Paddy, Hannah, Emelyne, Ed, Peter, Juan, Real Hot Megas and more at Community Cup! This year has seen the return of work-experience students. Thanks to Elinor, Marlie, Marlon, Romany, Wyni, Gabriel, and Sebastian for their refreshing perspectives and contributions to the station.  
 
On-air we farewelled Kit B who presented Subterranean Chill - the fortnightly overnight program that aired for 7.16 years - a huge effort. We welcomed two new overnight announcers to the program grid. Scarlett Cunningham ventures through ambient tapestries, experimental sounds, and left-field electronica on Dry Run. Ben Chesler has started the vaporwave music store program that's Always Open.

It's the people who create exciting times at PBS and there's more to come. We have volunteer vacancies at PBS, so if you have the time, and talent, and would like to be involved please read on.
PBS Front Desk - taken 
Thursday Afternoons weekly until mid-November
Our Receptionists play a vital role at PBS, greeting, welcoming, and helping all who encounter PBS during their shift face-to-face, on the phone, or via email. At Collingwood Yards, PBS is split across 2 sites: B1 + B2. The Receptionist is in the B1 building - that's where the broadcasters are and has a vital role connecting the studios with the office. We are seeking switched-on people who can take phone calls, work with volunteers and staff, manage studio bookings, giveaways, and membership administration, manage emails, upload playlists, post office runs + more.  Seeking reliable people with great communication skills, confident phone manner, computer competence using Word, Excel, Outlook, Chrome, and exposure to databases, and can keep up to date with process changes. We have upcoming vacancies.  Would like to volunteer at the PBS Reception desk? Please email for a position description.
 
VOLUNTEER RECEPTIONIST
THURSDAY
2:00 PM-6:00 PM
PBS AT COLLINGWOOD YARDS
 
Open Day Volunteers
We're bringing back our annual Open Day Saturday, October 21. We have a variety of roles pre-event, and on the date. Would you like to help?
 
Poster Artist - taken 
PBS will hold its Open Day in October and we're looking for a volunteer artist who would like design a poster to be printed in A3, used on the PBS website, Facebook and Instagram. Any graphic artist volunteers out there who'd like to create an engaging, and fun Open Day poster which captures the spirit of PBS, music and community? If you would like to volunteer, please email .
 
POSTER ARTIST
DEADLINE AUGUST 31
REMOTE VOLUNTEERING
Open Day Tour Guides
If you'd like to volunteer at PBS as a tour guide, we're seeking people who not only can tell the PBS story but people who know it firsthand, so it's a perfect role for an existing PBS listener and volunteer.  We'll hold an information session before Open Day. Date/time TBC.
 
OPEN DAY VOLUNTEERS – TOUR GUIDES
11:45 AM-3:15 PM
SATURDAY 21ST OCTOBER
PBS AT COLLINGWOOD YARDS
Open Day Merch People  - taken 
Seeking two volunteers who love to talk about PBS, and would like to help out at the Pop-up merch stall at PBS. Cash handling, EFTPOS, and Square reader experience can help!

OPEN DAY VOLUNTEERS – MERCH DESK
11:45 AM-3:15 PM
SATURDAY 21ST OCTOBER
PBS AT COLLINGWOOD YARDS
Open Day Front Desk  - taken 
We're looking for a front desk volunteer to help welcome and greet people on Open Day. This is a good role for volunteers who have a familiarity with our membership database, and the PBS website.
 
OPEN DAY VOLUNTEERS – FRONT DESK
11:45 AM-3:15 PM
SATURDAY 21ST OCTOBER
PBS AT COLLINGWOOD YARDS
Tote Bag Fold-A-Thon
We have a thousand tote bags to be folded according to spec. We're seeking a team of volunteers to help. Would you like to help fold the tote bags? Please email to register your interest in volunteering at the Fold-A-Thon
TOTE BAG FOLDING
WEDNESDAY OCTOBER 11
2:30 PM-5:30 PM
PBS AT COLLINGWOOD YARDS
Membership Packing
We'll aim to pack the October memberships in November. Would you like to be part of the team from 2:30pm-4:30pm? Please email to register your interest in volunteering.
MEMBERSHIP PACKER
FRIDAY NOVEMBER 3
2:30 PM-4:30 PM
PBS AT COLLINGWOOD YARDS
Did any of this appeal to you? 
If so, please email for a position description or to put your hand up to fill a volunteer vacancy. And if there's nothing for you in this edition of the Volunteer News, please keep your eyes peeled for the next one. 

Special thanks to Jane and Herb for their help with this newsletter.