Thanks to all the amazing volunteers who power PBS. Recently, we welcomed a brand new team of Receptionists who've reinvigorated the space and place with their generous contributions. Shout out to Julie, Tammy, Mikey, Mia, Marie, Ken, Kieron, Milo, Lorraine, Mel and Jane-thank you! The first group of announcer trainees since 2019 completed their course this week, our new GM started 3.5 weeks ago and the wheels of change are turning. We have some very exciting news: we have more volunteer opportunities coming up!  If you've been thinking about getting involved, now is the time to put yourself forward.

Please read on for more information.....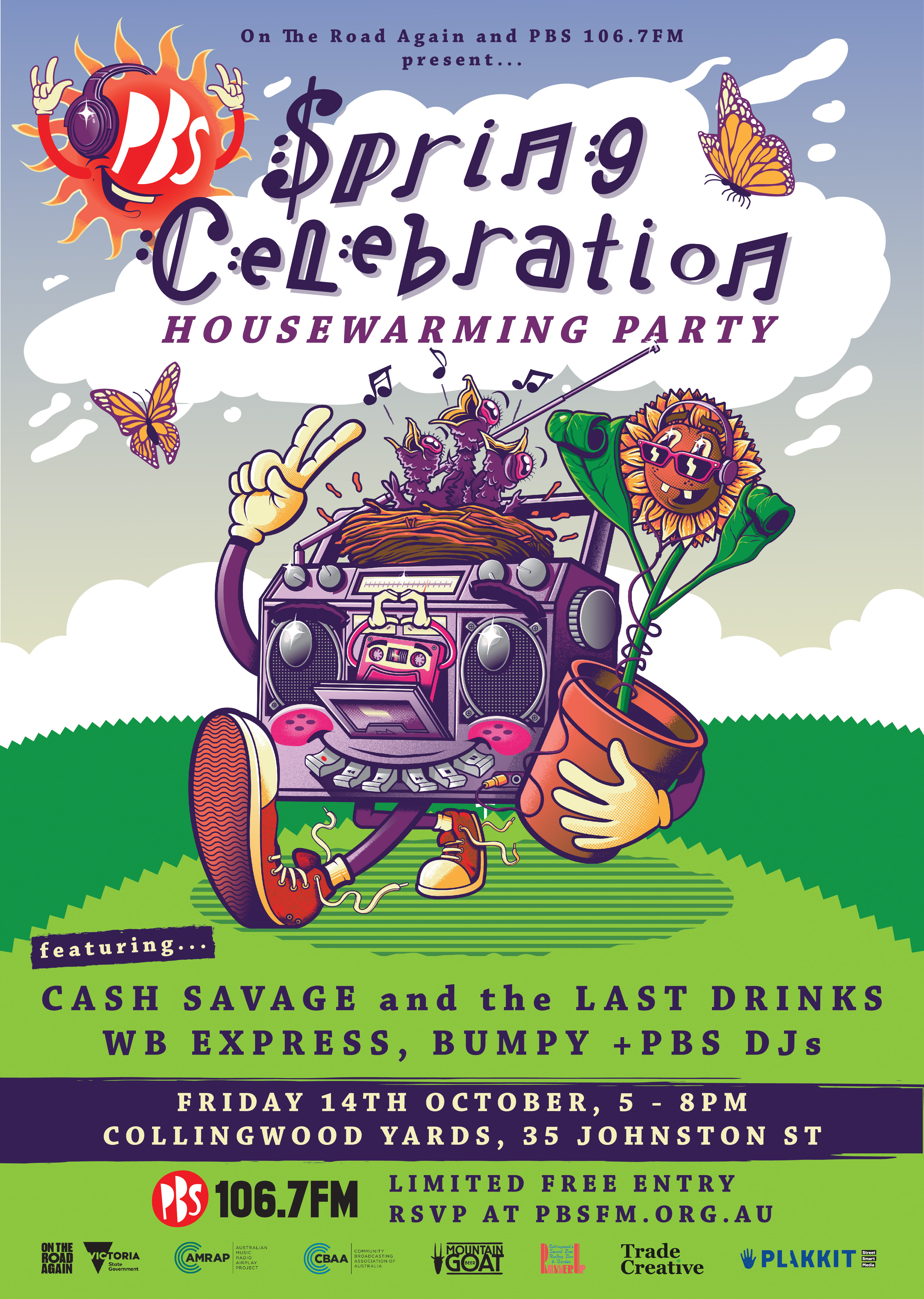 Party at PBS 
Volunteer Vacancies 
We're planning party at the Collingwood Yards courtyard on Friday, October 14. Our outdoor stage will feature live sets from Cash Savage and the Last Drinks, Bumpy, WB Express (featuring members Bart Willoughby, Selwyn Burns and Tjimba Possum Burns), and PBS DJs. There'll be beers, food and good times.  This event is ticketed and has reached capacity. Would you like to volunteer, and be part of the crew? We're looking for trustworthy and unflappable people who can work unsupervised, within and for the PBS team to help roll out a fun, and safe party.    

These are the volunteer roles on offer: 

Ticket Scanner x 2
Information Officer x 8
First Aid Room Assistant x1
Runner / Cleaner x 2

To see the position descriptions please click on the relevant links above.

If you'd like to volunteer at this event please email  , and let me know that you're keen to volunteer, have experience doing a similar role, and your first and second role preferences. Please note - there is an information session on Tuesday, October 11 from 5 pm – 6.30 pm at Collingwood Yards.
 
VARIOUS ROLES AT THE PBS HOUSEWARMING PARTY
FRIDAY OCT 14
4.15PM - 8.45PM
 35 JOHNSTON STREET COLLINGWOOD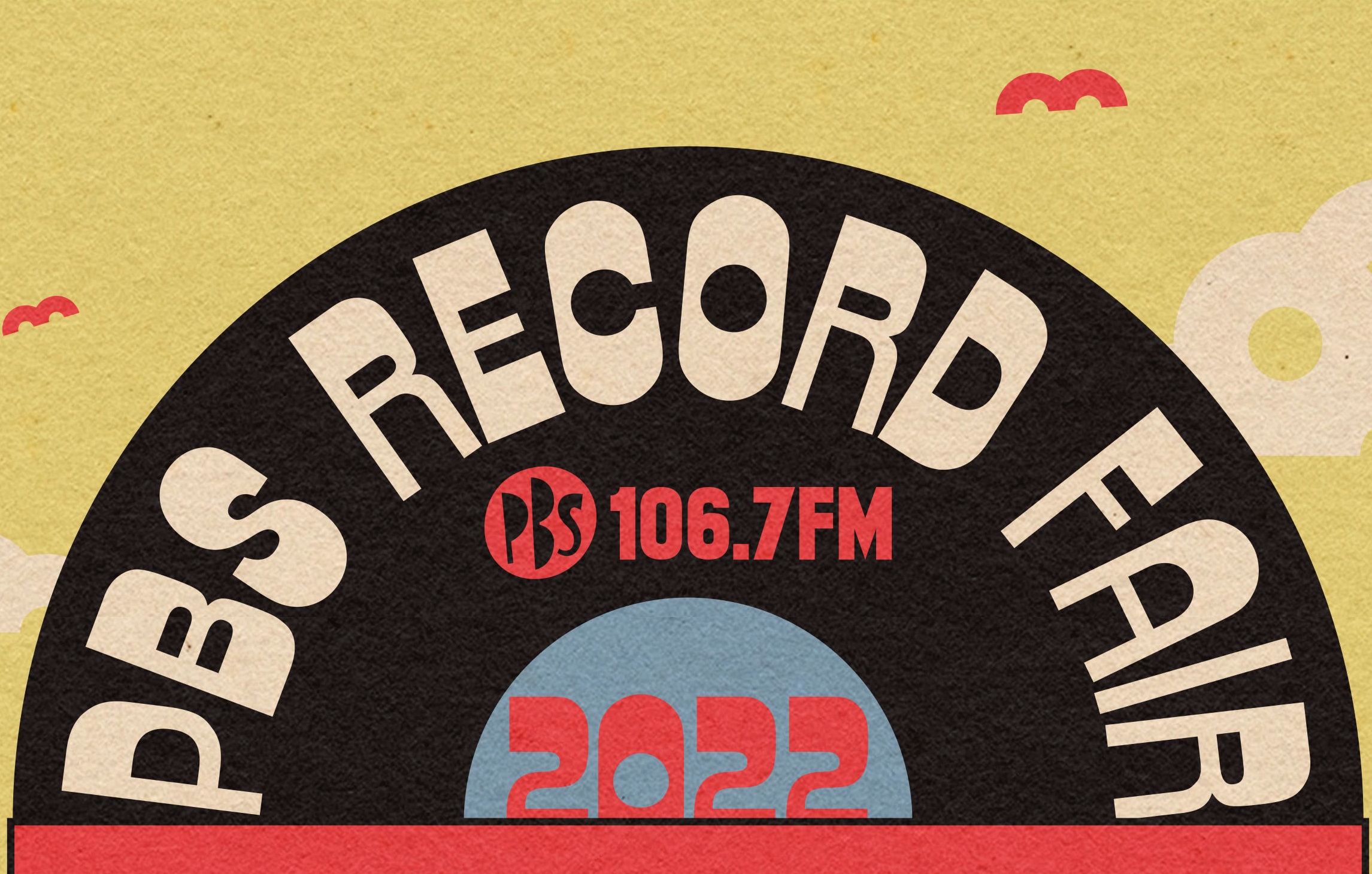 PBS Record Fair 
Volunteer Vacancies
October 29 marks the return of the PBS Record Fair at the Collingwood Town Hall, and we are seeking event volunteers. The role involves working with team of 1 or 2 others to handle the doors and merch for PBS, and provide any support for set up or pack down. If you love the music community, like people and want to become more involved please volunteer on the day by helping set up, door and pack down roles. We have two shifts on offer (9:15 am-12:15 pm and 12:00 pm-3:15 pm). Check the position description here.  Seeking trustworthy volunteers with great communication and numerical skills. Please email your EOI to 
 
DOOR/MERCH/EVENT PEOPLE AT PBS RECORD FAIR
SATURDAY OCT 29
9:15 AM-12:15PM AND 12:00PM-3:15PM
COLLINGWOOD TOWN HALL
140 HODDLE STREET ABBOTSFORD

PBS Reception Desk
Volunteer Vacancies
Can't commit to a regular PBS Reception shift? Perhaps you'd like to help out and have time? PBS is seeking a volunteer receptionist/s to fill the PBS Reception desk vacancies. Interested? Please check the position description here. If you'd like to apply please include the following: Who you are and why you'd like to apply for the volunteer reception role; what can you offer PBS?; what can PBS offer you? and why you'd make a great fit. EOI's can be sent to  . 

 PBS VOLUNTEER RECEPTIONISTS
RECEPTION FILL-IN SHIFTS 
MONDAY OCT 3, 10 AM-2 PM
MONDAY OCT 3, 2 PM-6 PM
MONDAY OCT 10,  2 PM-6 PM
TUESDAY OCT 18, 10 AM-2 PM
TUESDAY NOV 8, 10 AM-2 PM
TUESDAY NOV 15, 10 AM-2 PM
TUESDAY NOV 22, 10 AM-2 PM
TUESDAY NOV 29, 10 AM-2 PM
UB1, 35 JOHNSTON STREET COLLINGWOOD