It's official. We've handed back the keys for 47 Easey St and are now full time at Collingwood Yards.
We are still testing and commissioning our new home at Collingwood Yards, ironing out kinks along the way. We have two broadcast studios on air, with another one on the way. Our audio production suites are currently being worked on. Studio 5, our live music studio, is yet to be completed. We know everyone is very keen for PBS to be able to have live bands back at the station, and we are doing our best to make it happen as soon as we can.
We couldn't have done it without the support of our amazing community. We have managed to raise around 80% of the $2.5 million budget. Thank you to everyone who has donated so far. 
With work still to be done, you can get behind PBS by making a tax-deductible donation to our Make It Home appeal by clicking here or calling 8415 1067.  Below are some suggested levels of support.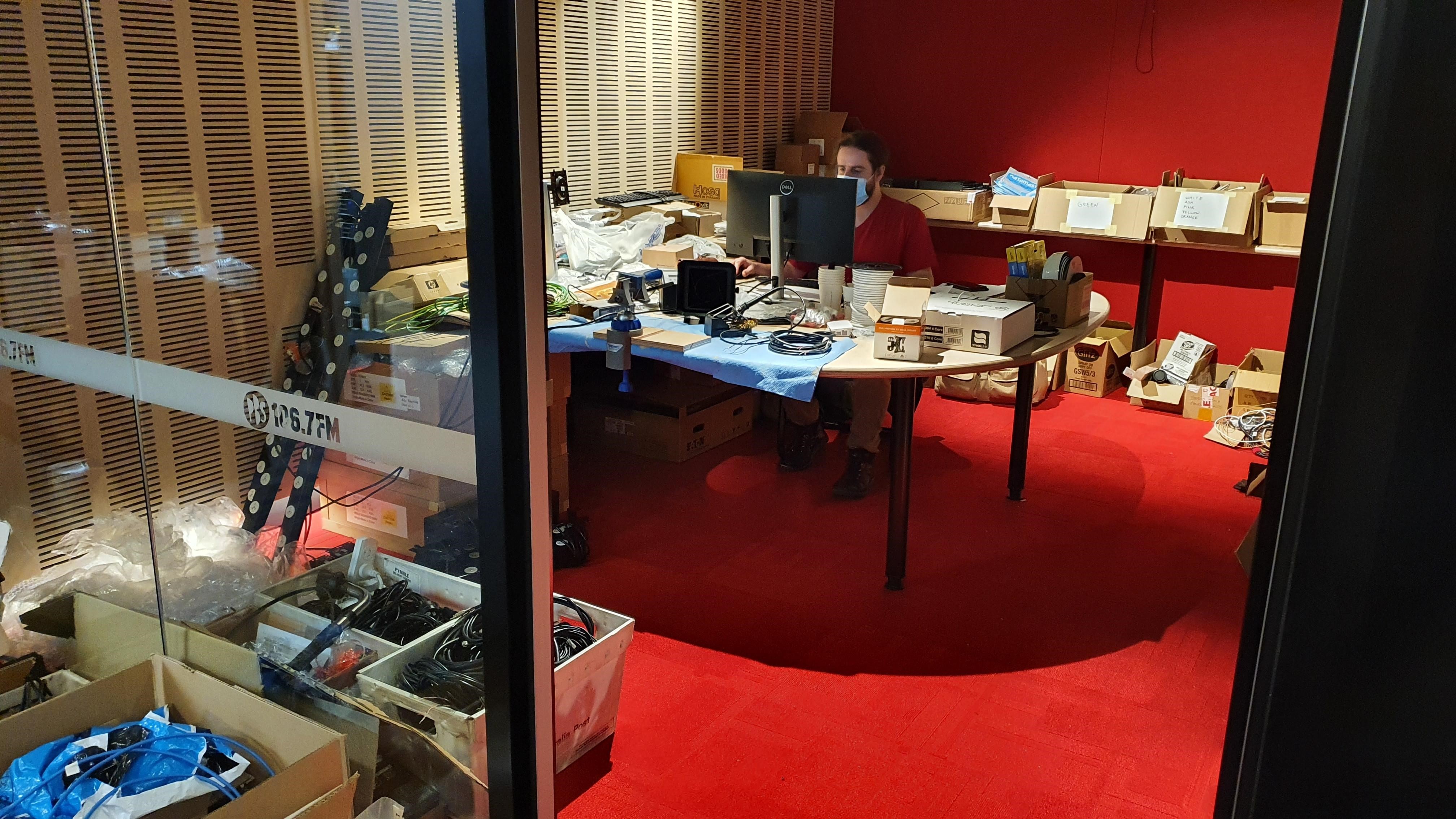 $25,000 and above - Sky's the Limit*
$25,000 - Raising the Roof*
$10,000 - Higher Ground*
$5,000 - Build Me Up*
$1,067 - Good Vibrations*
$500 - Brick by Brick
$250 - Foundation
$2 to $249 - Basement Jams
* You'll be acknowledged on an honour board in our new home.
We'd like to acknowledge all the support from listeners and members, as well as from the Victorian Govern  ment (through the Community Support Fund), the Helen Macpherson Smith Trust, Creative Partnerships Australia via Plus 1, and The Community Broadcasting Foundation.
Before we handed back the keys to Easey St, we had to take it back to the way we found it 20 years ago.