Memberships are the lifeblood of PBS. As a community broadcaster, we rely on our listeners to put their money where their ears are and support the station by becoming members. To show your support join up or renew your membership online today!  
Thank you to everyone who has signed up or renewed during our Spring Clean Your Conscience membership drive! Your membership packs and tote bags are on their way.  The winners of our amazing prizes will be announced on Friday 5th November on the Breakfast Spread from 8am. Tune in to hear if you are a winner!
These are our membership levels, and what they entitle you to: 
Individual Memberships: 
Friend for Life: $1,600 – PBS pack + weekly 'thank you' on show of choice**, invites to special PBS events
Friend for a Decade: $700 – PBS pack + weekly 'thank you' on show of choice**, invites to special PBS events
Patron: $195 – PBS pack + weekly 'thank you' on show of choice** ***, 
Passionate: $120 – PBS pack 
Proud: $85 / $40 (concession) – PBS pack 
PBS Junior (under 12s): $40 – PBS pack 
Performer Membership:
Performer (solo, band, DJ): $120 – PBS pack + weekly 'thank you' on show of choice 
Business Memberships: 
Platinum Business (10 years): $4400 – PBS pack + weekly 'thank you' on show of choice + page on pbsfm.org.au (logo, link, description) + invites to special PBS events 
Business: $600 – PBS pack + weekly 'thank you' on show of choice + business name listing on pbsfm.org.au
PBS Membership Benefits 
PBS is a station about music. We keep you in touch with what is happening in your scene, locally and abroad, with interviews and live performances every week. PBS keeps everyone in the loop and contributes to keeping Melbourne the creative city it is with music at its core. 
Sounds great? Here's the catch – we need your support to make this all possible! 
Everyone who becomes a PBS Member* receives these great benefits: 
PBS Easey magazine home delivered twice a year 
Special Member entry price to PBS events 
Exclusive member giveaways of tickets, CDs and more throughout the year 
Great music from a great radio station that supports and promotes music and music making 
Plus, everyone who signs up gets a PBS membership pack, which includes: 
A PBS Member Discount Card, which provides discounts to more than 100 businesses and services around town 
An exclusive bumper sticker 
Best of Studio 5 Live: 20 Years of Easey Street compilation download tracks you can't buy at records stores, and can't find online.
Or go packless! If you'd prefer to receive nothing in the mail, we're happy to oblige! You'll keep the warm fuzzies of supporting PBS, and feel a little lighter knowing you've said 'no thanks' to potential land fill. 
This year we selected some of the best Studio 5 recordings from the past 20 years at Easey Street.  
THE COMPILATION is a reflection of the vast array of sounds and genres that are broadcast out of Easey Street 24/7.  Whether you have a love for afrobeat, hip hop, psych, garage punk, electronica, soul or jazz – there'll be something for you on this album! 
 
Tracklisting: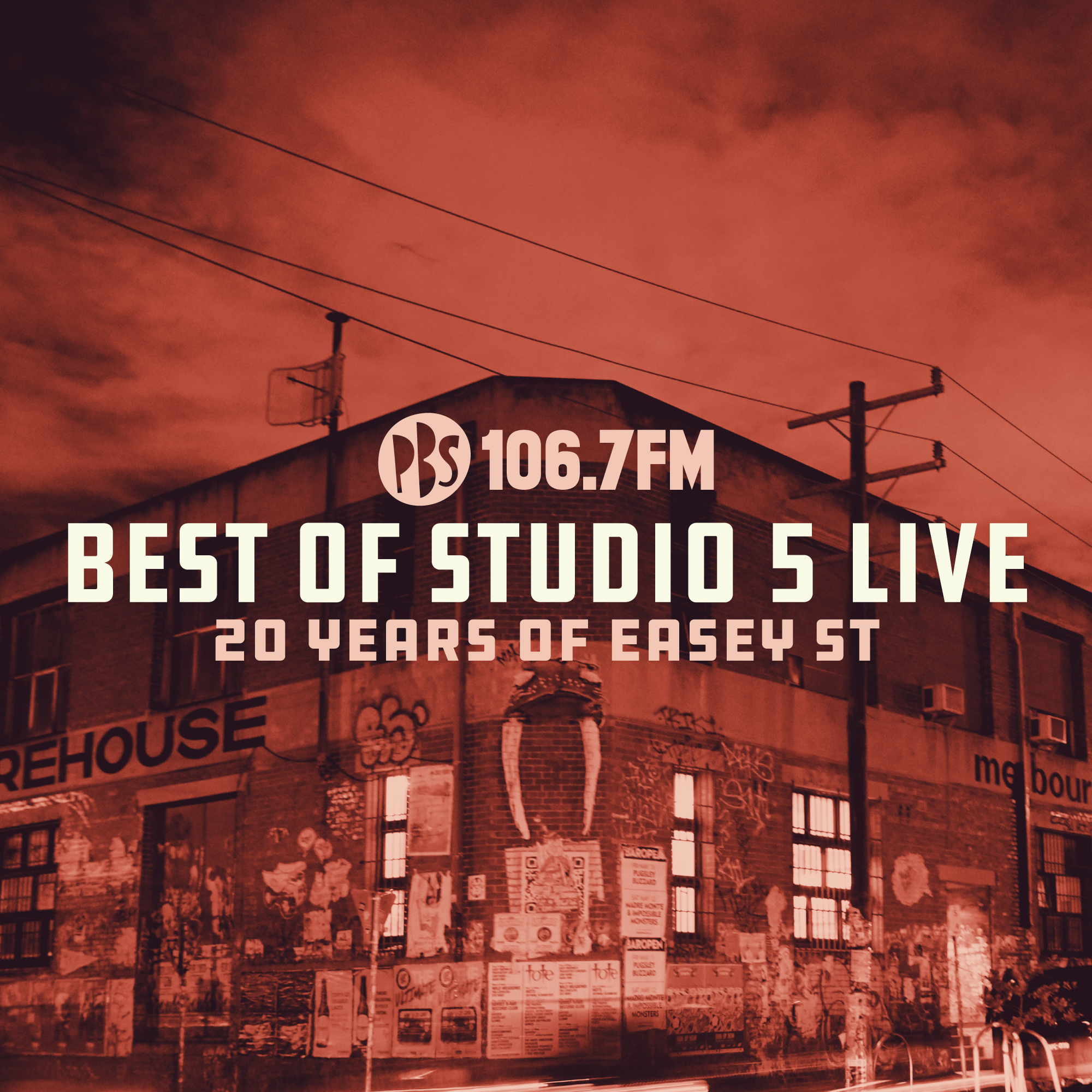 Bonnie Prince Billy and Friends - 'Grand Dark Feeling of Emptiness' (2001) 
Frank Yamma - 'Pitjala Wangkanyi' (2003) 
Calexico - 'Across The Wire' (2003) 
Dirty Three - 'The Zither Player' (2004) 
Cosmic Psychos - 'She's a Lost Cause' (2005) 
The Ska Vendors - 'Everyday Joe' (2005) 
Magic Dirt - 'White Boy' (2007) 
The Drones - 'The Minotaur' (2008) 
Eddy Current Suppression Ring - 'That Time of Day' (2009) 
Public Opinion Afro Orchestra - 'Mr Clean' (2011) 
Al Browne Trio - 'Broncoscopy' (2011) 
Pretty Things - 'Buzz the Jerk' (2012) 
Hiatus Kaiyote - 'Nakamarra' (2012) 
Emma Donovan and the Putbacks - 'My Goodness' (2014) 
Courtney Barnett - 'Avant Gardener' (2014) 
Ben Frost - 'No Sorrowing' (2015) 
Sampa the Great - 'F E M A L E' (2016) 
Teskey Brothers - 'Crying Shame' (2017) 
Turner Brown Band - 'Praise His Name' (2018) 
Deline Briscoe - 'Heartbeat' (2020) 
For questions about membership:  
If you are having trouble renewing online, or would like to discuss other payment options, you can email membership@pbsfm.org.au or call (03) 8415 1067 between 10am-6pm Monday to Friday.
* Membership is not refundable. 
** On some programs with a large patronage, the thank you will be fortnightly (to even the load and keep the music flowing). 
*** Patron Memberships are for individuals only.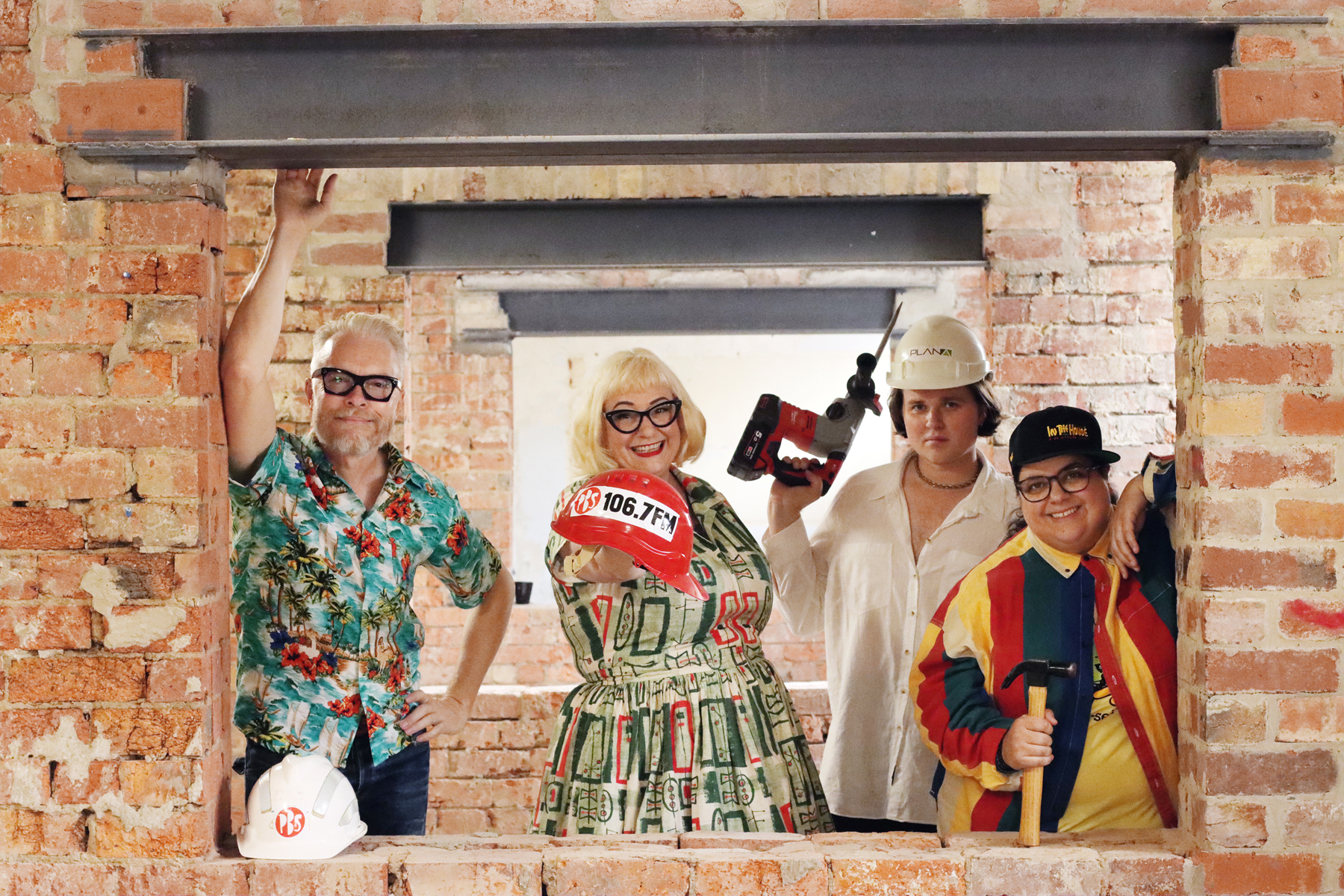 Help us Make it Home!
We are at our new home in Collingwood Yards and it looks amazing, but we still need your support – we've raised about 80% of the funds to date.
We are currently testing and commissioning the first two of our new studios, with a third radio studio not far away.  Once our radio studios are complete we'll be turning our attention to PBS' live band room, Studio 5.  That's still some months away but we're really looking forward to a time when we can again present bands and musicians performing live-to-air from a purpose-built studio.
So if you can make a tax-deductible donation, no matter how big or small, it will mean the world to us. Every dollar raised will help pay for our new home, upgrade our broadcast equipment, and keep the music playing at PBS.
This move has been made possible through support from listeners and members, as well as the Victorian Government (through the Community Support Fund), the Helen Macpherson Smith Trust, Creative Partnerships Australia via Plus 1, and The Community Broadcasting Foundation. 
You can get behind PBS by making a tax-deductible donation to our Make It Home appeal by clicking here.  Every donation will help, and below are some suggested levels of support. 
$25,000 and above - Sky's the Limit* 
$25,000 - Raising the Roof* 
$10,000 - Higher Ground* 
$5,000 - Build Me Up* 
$1,067 - Good Vibrations* 
$500 - Brick by Brick 
$250 - Foundation 
$2 to $249 - Basement Jams 
* You'll be acknowledged on a plaque in our new home! 
All donations over $2 to the station are tax deductible – so if you're already a member, that's extra incentive to donate and help minimise your bill at tax time. 
​