Thank you so much to everyone who Completed the Connection this Radio Festival by joining or renewing their PBS membership. The Major Prizes winners will be announced on air on Friday 8 July on The Breakfst Spread.
These are our membership levels, and what they entitle you to:  
Individual Memberships:  
Friend for Life: $1,600 – PBS pack + weekly 'thank you' on show of choice, invites to special PBS events
Friend for a Decade: $700 – PBS pack + weekly 'thank you' on show of choice, invites to special PBS events
Patron: $195 – PBS pack + weekly 'thank you' on show of choice***
Passionate: $120 – PBS pack
Proud: $85 / $40 (concession) – PBS pack  
PBS Junior (under 12s): $40 – PBS pack
Performer Membership: 
Performer (solo, band, DJ): $120 – PBS pack + weekly 'thank you' on show of choice  
Business Memberships:  
Business: $600 – PBS pack + weekly 'thank you' on show of choice + business name listing on pbsfm.org.au
Platinum Business (10 years): $4400 – PBS pack + weekly 'thank you' on show of choice + page on pbsfm.org.au (logo, link, description) + invites to special PBS events
 
PBS Membership Benefits  
PBS is a station about music. We keep you in touch with what is happening in your scene, locally and abroad, with interviews and live performances every week. PBS keeps everyone in the loop and contributes to keeping Melbourne the creative city it is with music at its core.  
Sounds great? Here's the catch – we need your support to make this all possible!  
Everyone who becomes a PBS Member* receives these great benefits:  
PBS Waves magazine home delivered twice a year  
Special Member entry price to PBS events
PBS eNewsletter every week 
Exclusive member giveaways of tickets, CDs and more throughout the year  
Great music from a great radio station that supports and promotes music and music making  
Plus, everyone who signs up gets a PBS membership pack, which includes:  
A PBS Member Discount Card, which provides discounts to more than 100 businesses and services around town  
An exclusive bumper sticker  
High Vaultage: Selections from the PBS Vault compilation download - tracks you can't buy at records stores or online - while copies last.
Or go packless! If you'd prefer to receive nothing in the mail, we're happy to oblige! You'll keep the warm fuzzies of supporting PBS, and feel a little lighter knowing you've said 'no thanks' to potential land fill.  
For questions about membership:   
If you are having trouble renewing online, or would like to discuss other payment options, you can email (link sends e-mail) or call (03) 8415 1067 between 10am-6pm Monday to Friday. 
* Membership is not refundable.  
*** Patron Memberships are for individuals only.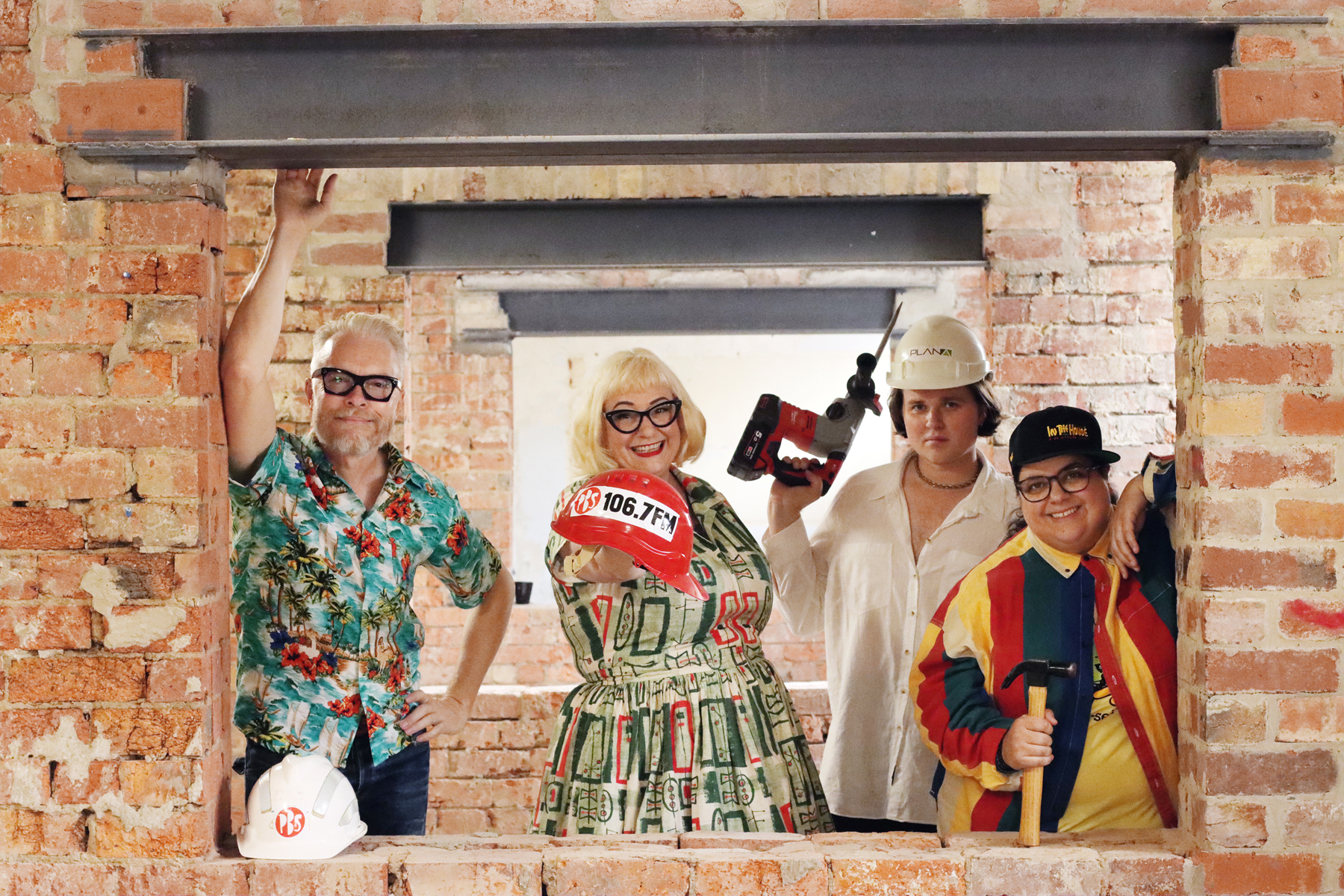 We Made it Home!
We are at our new home in Collingwood Yards and it looks amazing.
We have finished the first two of our new studios, with a third radio studio not far away.  Once our radio studios are complete we'll be turning our attention to PBS' live band room, Studio 5.  That's still some months away but we're really looking forward to a time when we can again present bands and musicians performing live-to-air from a purpose-built studio.
This move has been made possible through support from listeners and members, we absolutely couldn't have done it without you.
We also had help from the Victorian Government (through the Community Support Fund), the Helen Macpherson Smith Trust, Creative Partnerships Australia via Plus 1, and The Community Broadcasting Foundation. 
​